Vintage vs Modern Style Coats with Prestarrs!
Hello, friends! Today I'm here to share with you a new-to-me web store called Prestarrs. Prestarrs is a shop full of really adorable and trendy clothing, including dresses, tops, pants, and shoes— and even outerwear!
Now that it's finally starting to feel like fall in New Jersey, I'm going to share a few of my favorite women's coats with you.
Something I noticed while perusing the Prestarrs site is that so many of their coats have such a distinctly vintage style, but don't look stuffy or old fashioned. Quite the opposite actually! The coats with vintage style cuts and silhouettes all look sleek and modern. A perfect example of this concept is this Faux Fur Collar Frayed Trim Plain Batwing Sleeve Coat. Put this on a Hadid or on Audrey Hepburn and it works both ways!?!
This cat sweater is TOO cute. The cat illustration on the
Round Neck Long-sleeved Printed Plus Velvet Sweatshirt
reminds me of vintage greeting cards. It comes in an assortment of colors, too. I think the red would be cute for Christmas.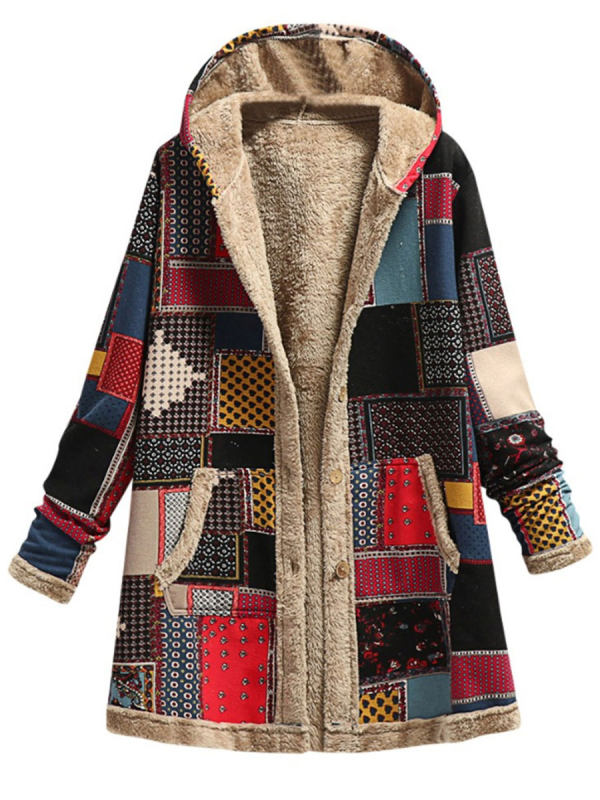 My absolute favorite is this patchwork jacket (
Hooded Long-sleeved Printed Plush Coat
). If I found a vintage coat that looks like this while thrifting, I would snatch it up so quickly it would make your head spin. And luckily with Prestarrs, the prices are close to what you'll find at the thrift stores. Tons of
clothes for cheap
!
Be sure to check out the site for extra coupons and sales, too! Currently I'm seeing 5%OFF For Your First Order CODE:NEW5 and Free Shipping On Orders Of $109+!
Disclaimer: This post is sponsored by prestarrs.com, but all opinions are my own. Thank you for supporting those who support this blog. :)